What our software can do
Platform Features
The ParaPy software allows engineers to build parametric, rule-based software applications that automate simulation-driven engineering design processes. Our unique modeling language enables developers to capture engineering logic in a high-level, re-usable manner without distractions. Let our language deal with order, dependencies and memory. We provide dedicated toolboxes for automated CAD modelling, meshing and integration with CAE software. As our software is built on top of the popular Python language, developers can get started quickly and benefit from the available resources. The ParaPy software will usher in a new level of engineering productivity by replacing time draining human-based repetitive tasks with computerized automation.
What we can do for you
Our Services
Licensing & Support
We are the first-tier vendor of the ParaPy software platform. We offer commercial and academic licenses to suit different kinds of usage. Our technical support services are aimed at helping your application developers during a project, from the very beginning till final deployment and maintenance. Technical support includes product updates, web and phone support from our technical experts.
Application Development
You can also choose to outsource all or part of the application development to us. We are eager to collaborate with you to identify opportunities for automation, establish requirements, perform a knowledge acquisition, and build the final application. Some customers take a hybrid approach where our developers work closely with the customer's team of engineering experts.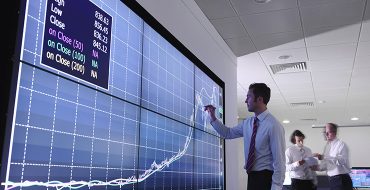 VAR Program
By joining the Value-Added Reselling Program you can use ParaPy to increase value for your own customers. A VAR obtains the privilege of developing ParaPy applications for his customers. A VAR may also embed the ParaPy technology inside his own solutions to improve the ability to develop, promote and market them. We invest in good relationships with our VARs.
The ParaPy company is specialized in automation of repetitive, time-consuming engineering design processes. Our team is a mix of software experts and engineers dedicated to developing our flagship software platform ParaPy and bringing it to industry and academia.
Customers approach us for engineering consulting, training and support. We also develop software applications in conjunction with our customers.
Our company was recently admitted to the prestigious YES!Delft tech incubator in Delft, The Netherlands, where we are also located.